Mothercare are running 15% off £100 spend*. The offer expires on Wednesday 11th September 2013 (inclusive). Do you need to purchase any large items, or perhaps a new wardrobe for your little one? Now is the time to do it and get yourself 15% off…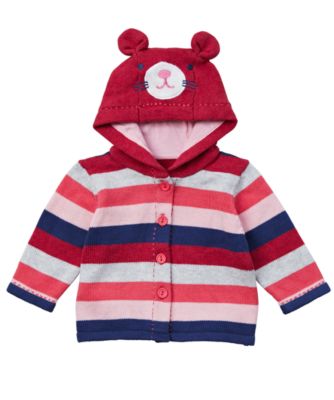 There are some adorable new outfits out for the new season at Mothercare, if you wanted to spoil your little one. I love the vibrant knitted cardigans, the animal hood cardigan in pink for Isla and the striped hooded cardigan would be cute on Noah. Alternatively there are some really useful products on the website like the toddler toilet seats and the Aqua Pods which are great for helping bath the teeny tiny babies.
I am a huge sucker for a gorgeous baby blanket and there are some lovely Mothercare blankets available and are only £16.00, a great deal. You could get a few of those finishing touches to finish off a nursery/bedroom. I would love to know what you buy to get your 15% off, let me know in a comment – it would make my day.
There are a few terms and conditions to be aware of: The offer entitles the user to 15% off when they spend £100 or more on qualifying items online at Mothercare.com. This offer is valid until 11th September 2013 (inclusive). This discount cannot be used in conjunction with any other discount or voucher code, staff discount, deals of the week, and excludes purchases of non Mothercare branded Car Seats, Bugaboo, Medela, Silver Cross, BeSafe, Stokke, Oyster, TP, Plum, Cosatto or Boori branded products, Mothercare Xpedior or MyChoice, pushchairs with discounted/free items, nursery bundle deals, gift vouchers, baby milk, nappies or medicines. This offer is non transferable, and should not be sold on auction sites for profit. Postage & packing fees are not subject to the 15% discount.
15%
discount
mothercare
offer
shop